Magpie Talkshow Episode 15 - Ben Stopford
Fortran Cosmology Edition
Posted on Mar 11 2016
Jump To Episode Subscribe on SoundCloud Subscribe on iTunes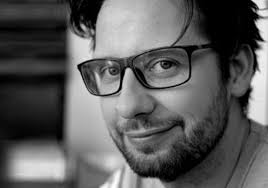 Back in November, again at the Øredev conference, I sat down with an old colleague of mine, Ben Stopford. After starting out in physics (specialising in cosmology no less!) Ben shifted over to computing, where he has been ever since. After leaving ThoughtWorks, he spent much of his time in financial institutions working in the areas of high performance computing and data engineering.

Since then he has taken up a role at Confluent, the company behind Kafka, the open source distributed message broker. During our interview we talk about the challenges of handling volume at scale, why Kafka is different to other sorts of message brokers, and which Fortran is the best Fortran!

As always, links!

If you do like the podcast then please do leave a comment and perhaps a rating on iTunes.

Subscribe on SoundCloud Subscribe on iTunes Grab the feed direct

See other episodes. Back to Blog.