Magpie Talkshow Episode 18 - Kathleen Fisher
Quadcopter Vulnerability Edition
Posted on May 30 2016
Jump To Episode Subscribe on SoundCloud Subscribe on iTunes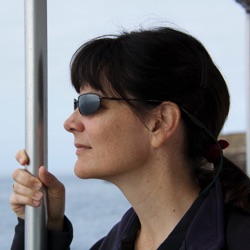 In this week's episode I chat to Kathleen Fisher, a professor at Tufts University. I caught up with Kathleen during the first stop of the three city YOW 2015 conference late last year, where she was delivering the opening keynote on the topic of formal methods.

Back in my own university I struggled with the topic of formal verification of software. The amount of work required to formally, mathematically prove a given implementation actually did what you hoped, always seemed to be an order of magnitude too great. But Kathleen's incredibly entertaining and informative keynote (included below) showed me how much the topic has come on.

In our interview, we talk about her work in this area, including about how formally verified systems can greatly help improve the security of systems, from off the shelf quadcoptoers to full-sized unmanned helicopters. She also explains how even systems with small amounts of formally proved software can still be useful, and why it's important to know if your in-car entertainment system is backed by a fully fledged linux OS, especially if someone has a dodgy encoding of some classical music lying around!

You can find out more about Kathleen's work over at her Tufts homepage, or view her latest talk. Finally, here is her talk from YOW - highly recommended:

If you do like the podcast then please do leave a comment and perhaps a rating on iTunes.

Subscribe on SoundCloud Subscribe on iTunes Grab the feed direct

See other episodes. Back to Blog.