Building Microservices, 2nd Edition
Building Microservices, 2nd Edition, is a forthcoming book on all aspects of Microservices
How do you detangle a monolithic system and migrate it to a microservices architecture? How do you do it while maintaining business-as-usual? As a companion to Building Microservices, this new book details multiple approaches for helping you transition from existing monolthic systems to microservice architectures. This book is ideal if you're looking to evolve your current systems, rather than just rewriting everything from scratch.
Status
Currently, the book is in a very early form, with some chapters available for review at O'Reilly online. These chapters are in a rough form, and are made available to get feedback to help improve the final book.
New chapters will be released in rough form as they become available.
Read on O'Reilly Learning Online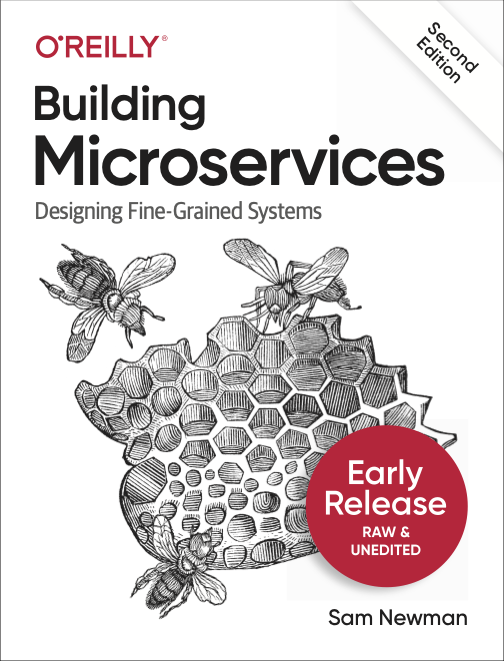 Release Date
The current plan is to have the 2nd edition finalised and released in early Q2 of 2021.