Building Microservices, 2nd Edition
Building Microservices, 2nd Edition, is a forthcoming book on all aspects of Microservices
This book is aimed at giving a broad overview of all aspects related to microservices. Giving a firm foundation in the basics, it goes further, covering off all aspects of the software delivery process, and how they are impacted by adopting a microservice architecture.
What's New?
This 2nd edition involves every page of the best selling 1st edition being reviewed and where appropriate reworked, with new topics covered for the first time. This edition will be reflecting the shifts in the use of microservices over the last five years, including an exploration of some of the new technology which has emerged.
Status
Currently, the book is in a very early form, with some chapters available for review at O'Reilly online. These chapters are in a rough form, and are made available to get feedback to help improve the final book.
New chapters will be released in rough form as they become available.
Read on O'Reilly Learning Online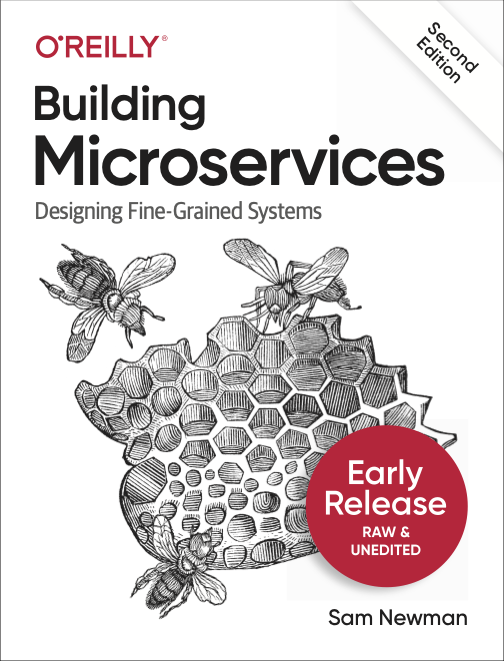 Release Date
The current plan is to have the 2nd edition finalised and released in early Q2 of 2021.