Monolith To Microservices
Monolith To Microservices is a forthcoming book on system decomposition from O'Reilly
How do you detangle a monolithic system and migrate it to a microservices architecture? How do you do it while maintaining business-as-usual? As a companion to Building Microservices, this new book details a multiple approaches for helping you transition from existing monolthic systems to microservice architectures. This book is ideal if you're looking to evolve your existing systems, rather than just rewriting everything from scratch.
Topics include:
Should you migrate to microservices, and if you should, how do you prioritise where to start
How do you incrementally decompose an application
Discusses multiple migration patterns and where they apply
Delves into details of database decomposition, including the impact of breaking referential and transactional integrity, new failure modes, and more
The growing pains you'll experience as your microservice architecture grows
Read The Early Access Version!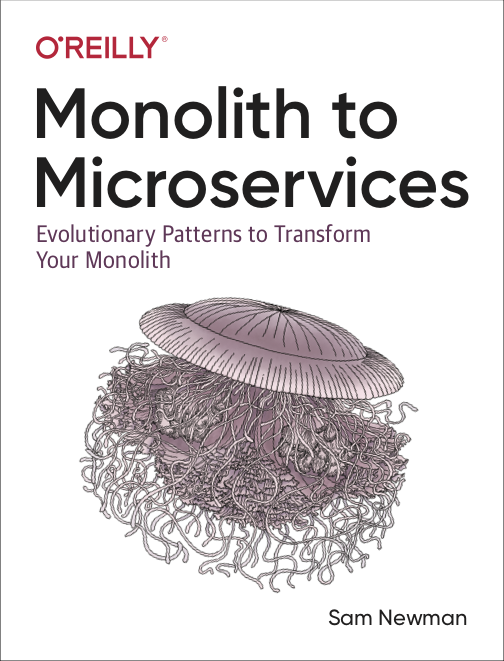 Status
The first draft of the book is currently being finalised, with a view to the finished book being available in early September, 2019.
Want To Help?
I'm in the process of finalising the first draft of the book, and am actively looking for feedback on the current early access. Please take a look at the book over at Safari, and send me your thoughts on mono-to-micro@samnewman.io.
How To Get The Book
Currently, the book is only available in an early draft form via O'Reilly's Safari online platform, although it is already available to pre-order from Amazon [US]. As other versions of the book become available, I'll keep this page updated.